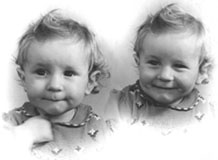 A difference from 58 years!
Welcome in my Genealogische Databank. Inserted are:
- Genealogy of the Gomes family.
- Genealogical fragments Alkmaar.
- Family reconstruction Callantsoog < BS
- European nobility and their descent.

Since a long time I am researching to all possible information in relation to the family-name Gomes; also with the past of the town in which I lived for many years with a great pleasure. My historical interest is the source of the European nobility.

Many individuals passed by and are 'computerized'. Many other individuals not yet.

In the years from 1999 my genealogical sites are visited very well.
All the banners and messages let me decide to create my own dominion and my own Genealogische Databank.
The last additions at the right are not translated, because the most of you can understand.
Today there are 219.398 individuals available.
Rob Gomes
Tilburg, The Netherlands 1 of January 2018